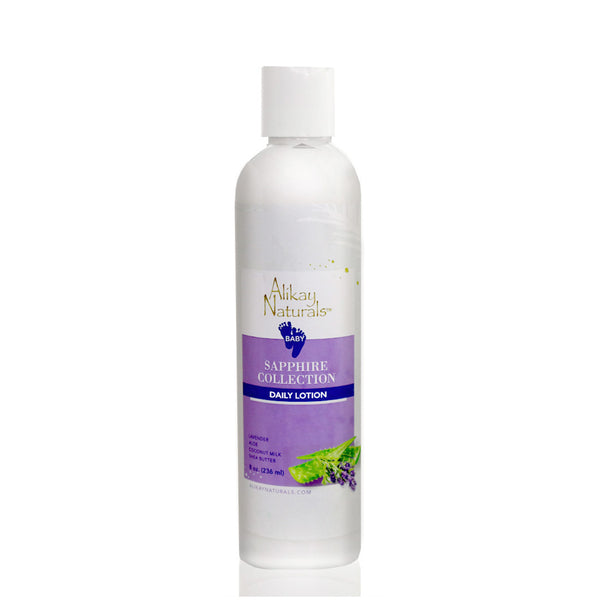 Alikay Baby Sapphire Daily Lotion 8oz
Add to wishlist
Soften your baby's skin naturally with Alikay Naturals Baby Daily Lotion. This light formula is perfect for daily use on baby's sensitive skin. It absorbs into skin without the greasy feeling. Coconut Oil, Aloe Vera, and Shea Butter combine to moisturize baby's delicate skin for all-day moisture, while the light lavender scent keeps your baby smelling fresh and clean.
Directions
Apply to baby's skin and rub it in until absorbed.
Tip
Great for daily use.
Water, Disodium EDTA, Glycerin, Carbomer, Aloe Barbadensis Leaf Juice, Stearyl Alcohol, Cocos Nucifera (Coconut) Oil, Stearic Acid, Cetyl Alcohol, Glyceryl Stearate, Caprylic/Capric Triglyceride, Butyrospermum Parkii (Shea) Butter , Tocopherol Acetate, Sodium Hydroxide, Lavandula Angustifolia (Lavender) Oil, Mangifera Indica (Mango) Seed Butter, Phenoxyethanol, Ethylhexylglycerin